DJBALL604: The Harper Government : The Greatest... →
djball604: "You won't recognize Canada when I get through with it." ~Stephen Harper Keeping track of this historic clown show should be the job of the Canadian Press Corp / media but unfortunately they've been reduced to lapdogs and presstitutes only capable of regurgitating Conservative Party…
Watch
tsparks: theamericanbear: Ex-CIA Agent, Whistleblower John Kiriakou Sentenced to Prison While Torturers He Exposed Walk Free Former CIA agent John Kiriakou speaks out just days after he was sentenced to 30 months in prison, becoming the first CIA official to face jail time for any reason relating to the U.S. torture program. Under a plea deal, Kiriakou admitted to a single count of violating...
http://flip.it/KVxYq →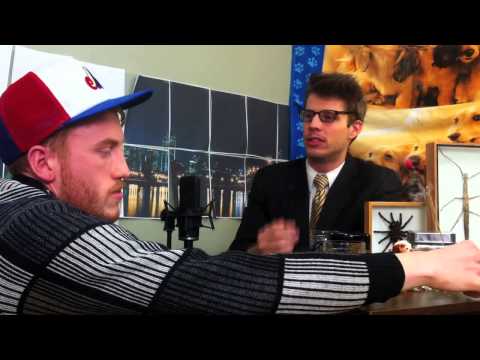 In pictures: 2012 as seen from space →
bbc.co.uk Take a look at some of the biggest events of last year as captured from up high
A thank you note for Todd Akin →
Pacu, Testicle-Eating Fish Species, Caught In Lake... →
'Vampire' skeletons found in Bulgaria →
robotindisguise: Dating back 800 years to the Middle Ages, the skeletons were unearthed with iron rods pierced through their chests — evidence of an exorcism against a vampire. The ritual was aimed at preventing potentially dangerous people, such as enemies, murderers, or individuals who died suddenly from a strange illness, from turning into vampires after death. Vampires of the time were...
What's Behind the Conservative Attack on Women? :... →
How I found out Whitney died
[I haven't looked at a computer all afternoon and am arriving at a party at 10 pm. Dan is standing outside the building having a cigarette. I am trying to find the doorbell.]
Dan: RIP Whitney.
Me [having not heard him]: What?
Dan: RIP Whitney.
Me [I'm deaf]: I'm sorry, what?
Dan: I said RIP--
Me: Oh, did it get cancelled?
Dan: No, Whitney Houston's dead.
Me: What?
Dan: WHITNEY HOUSTO--
Me: No, I heard you, just... what? Like, conceptually. Are you kidding?
Dan: No she died.
Me [still scanning the wall for the right doorbell]: And you're being honest? She's dead right now. Are we having a life moment? Is this how I find out Whitney Houston died?
Dan: Yeah, I guess.
[I get buzzed in.]
Me: Okay, I'll see you inside.
Click here to stop the newest threat to Internet... →
A new global treaty could allow corporations to police what we do on the Internet. Last week we successfully pushed back the US censorship bills — if we act now, we can get the EU Parliament to bury this new threat — add your voice now!
"Until one is committed, there is hesitancy, the chance to draw back. Concerning..."
– William H Murray (via sealove)
Virgin CEO Richard Branson calls for an end to the... →
fewdull: "Just as prohibition of alcohol failed in the United States in the 1920s, the war on drugs has failed globally. Over the past 50 years, more than $1 trillion has been spent fighting this battle, and all we have to show for it is increased drug use, overflowing jails, billions of pounds and dollars of taxpayers' money wasted, and thriving crime syndicates."
"I was there to take down the names of people who were arrested… As I'm standing..."
– Retired New York Supreme Court Judge Karen Smith, working as a legal observer after the raids on Zucotti Park this Tuesday, via Paramilitary Policing of Occupy Wall Street: Excessive Use of Force amidst the New Military Urbanism (via aslanforpresident)
David Simon's spectacular counteroffer to the US... →
The Attorney-General's kind remarks are noted and appreciated. I've spoken to Ed Burns and we are prepared to go to work on season six of The Wire if the Department of Justice is equally ready to reconsider and address its continuing prosecution of our misguided, destructive and dehumanising drug prohibition.